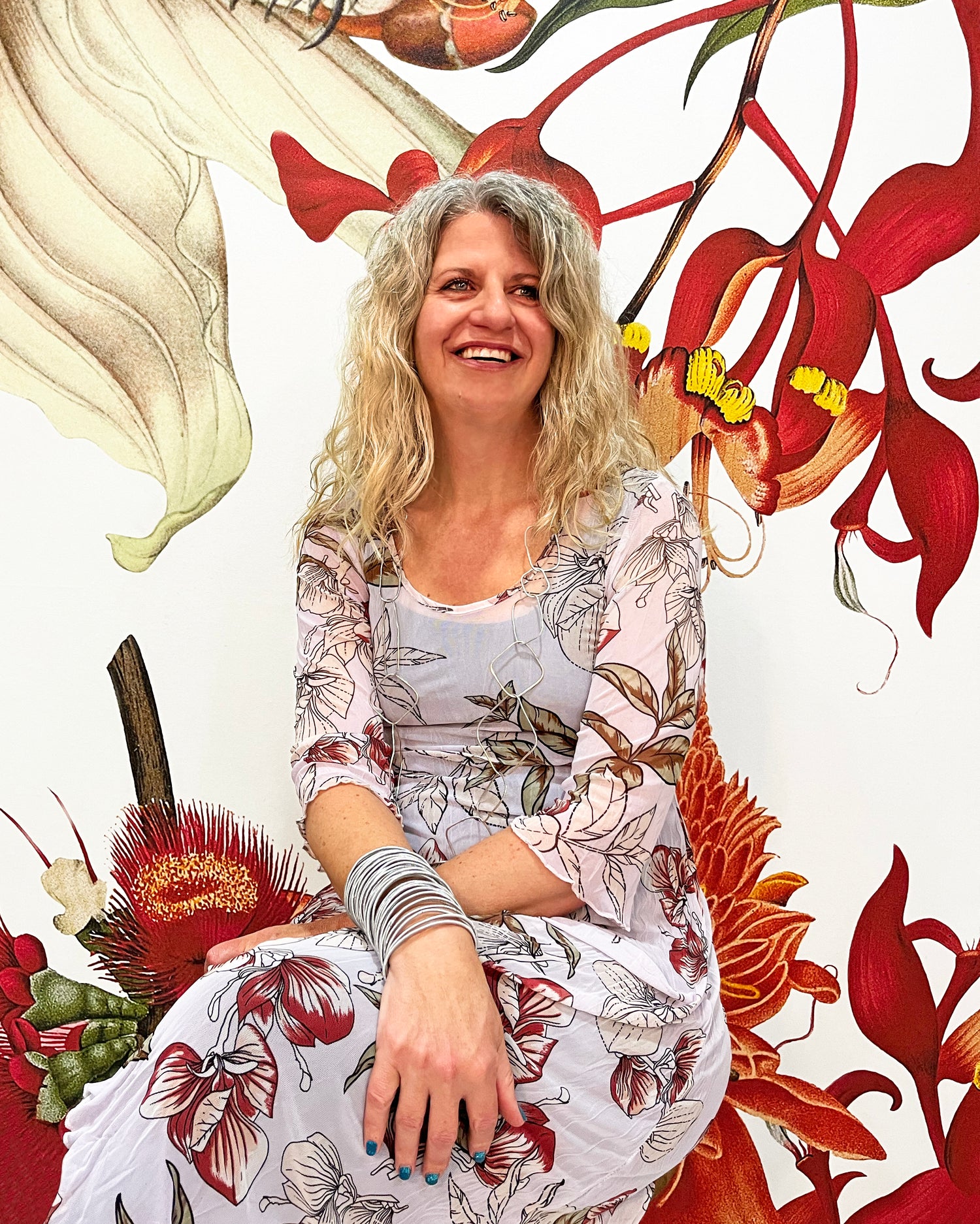 About Nicky
Hiya! I'm Nicky, the creator and owner of Nicola Jane. I've been making beautiful clothes and gorgeous things for more than 30 years. From funky hats to giant papier Mache sunflowers. Creating has always been fun! Along my journey I taught myself how to sew, and ever since then, creating uniquely beautiful patterns & ranges have been one of the biggest joys in my life.
I am inspired by so many beautiful things and people around me. When I'm not creating beautiful clothing pieces, you can usually find me in my magical garden.
Nicola Jane is my latest, and dearest creative project. I am so excited and proud to share her with everyone. Please come visit my fashion & lifestyle boutique. I can't wait for you to step into my world, my world of all things beautiful.
My team and the ranges
I am grateful to be surrounded by an amazing & talented team of seamstresses. These are the lovely ladies that make all of this possible. They make me turn up every day to create beautiful things side by side in our lovely shop & workshop. Ronica, Junia, Zandi and Gugu, thank you!
Together we create my ranges which are inspired by the diversity of women's shapes and lives. The ranges are easy to wear, creatively unique, unapologetically bold, romantically layered and everything in-between! We try to create clothing pieces that adapts to all women & styles. My only goal is to make all women feel wonderful about themselves!
Our ranges are not necessarily what you'd find in more mainstream stores, so if you're looking for a beautifully unique and high-quality wardrobe 'gem', our ranges are just for you.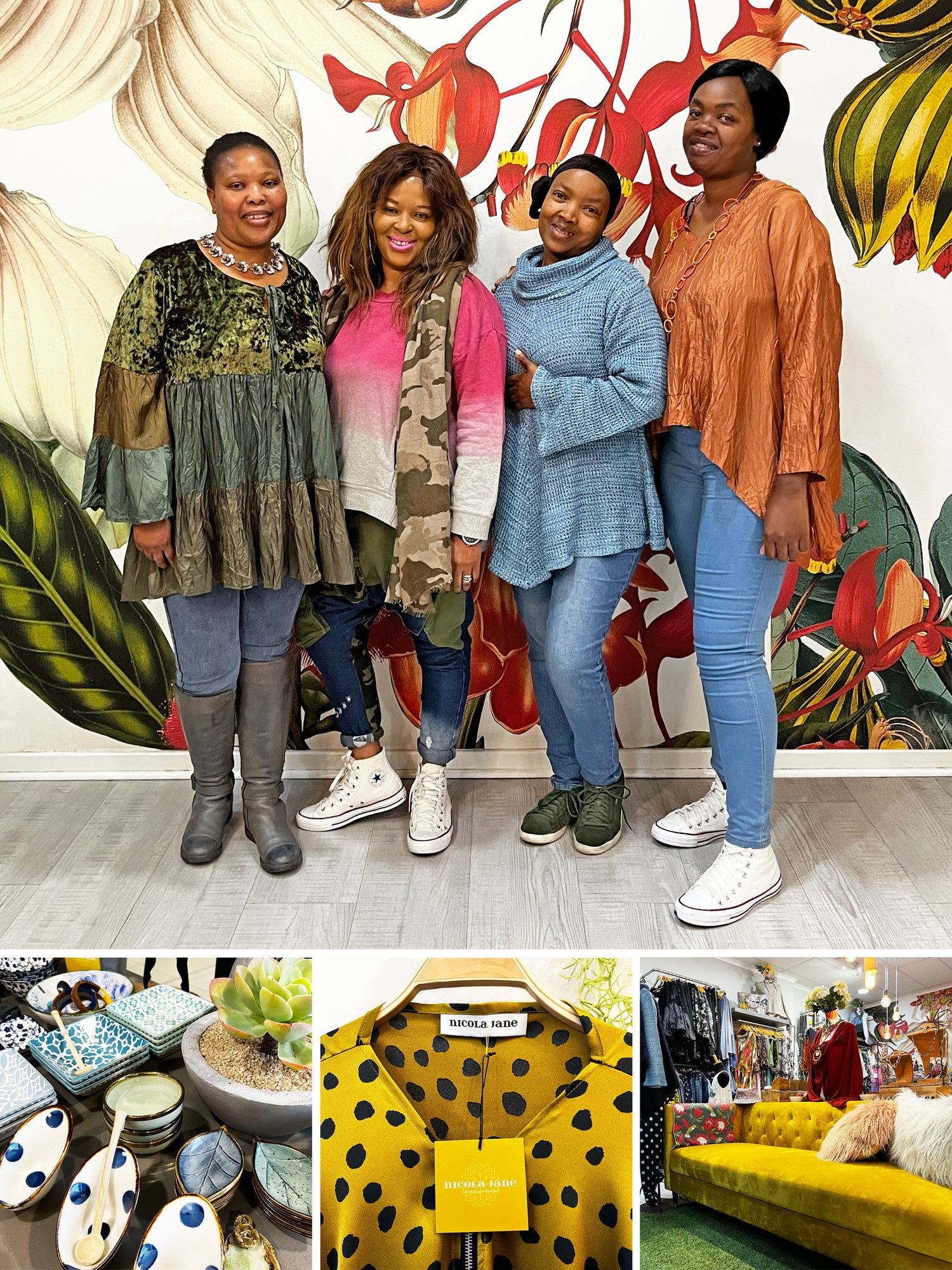 The stores
Nicola Jane is my beautiful fashion and lifestyle boutique based in Johannesburg and Somerset West. We offer a unique in-store experience that caters to women of all ages who seek clothing & accessories that has its own voice. 
Apart from my Nicola Jane clothing ranges, which change seasonally – the shop also offers an eclectic mix of carefully selected & mostly locally sourced clothing, accessories, jewelry, home décor & quirky gifts. No matter what you are looking for, a spoil for a friend, or a spoil for yourself - we'll have something to brighten your day.  
Nicola Jane is a visual feast of colour and creativity that moves you to forget the boring and the bland. I welcome you to browse through my happy place as I share my vision of all things beautiful with you.  
Shop Now